In this tutorial, I will show you how you can add beautifully designed multiple links in your Instagram bio and that's FREE of cost.
So let's dive in.
If you are on Instagram and wish to promote your blog or your online business I can understand your frustration about its hard and fast rule of just one link in the bio option.
But recently few websites like linktr.ee and Shorby.com came up with a solution, where they allow you to create a landing page where you can place various links and put that landing page link in your bio.
But there are few problems with these online services,
You have to pay to use their premium features
There are few reports of people getting shadowbanned or spammed for using these services.
You lose your branding in the URL.
So today, I will show you how you can get similar landing pages with multiple links but at free of cost and you never have to worry about getting spammed or shadowbanned.
Now for this tutorial, I am considering you have a WordPress website but this can be done easily with WIX or Squarespace as well.
So here are the steps :
1- On your WordPress website download a plugin called 'Elementor'. Now Elementor is a page builder that allows you to create landing pages or even a complete website/blog or even a complete E-commerce website.
I always use Elementor pro version for all my websites and blogs to create my own custom design and theme.
For this tutorial, we only need the free version of Elementor. So all you need to do is goto >> Plugins and search to 'Elementor'

2- Once you download and install the plugin, Next task is to create a new page from your WordPress backend.
3- After installing Elementor you will see a new page template option which says 'Elementor Canvas' which means we will get a blank page with no header, footer or sidebar.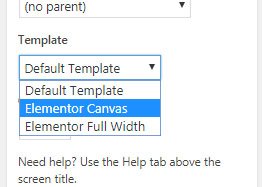 4- After changing page template to 'Elementor Canvas' we need to edit this page using Elementor Page builder.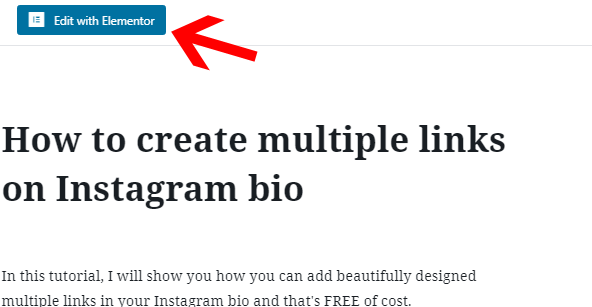 5- We now have a blank page to work on and we can use various widgets to create our page. Now if you are new to Elementor and don't know anything about it then you can refer to some youtube videos to get a better understanding of it.
Its very easy and anyone can use it to create a landing page or a full website.
You can also check my course library where I teach how to create a full website, blog or E-commerce theme using Elementor here.
You can always refer to these paid service websites for a design inspiration about how your landing page should look.

6- Now once your page is ready, you can make a simple url like /me or /intro, as I did on my Instagram
here: @ankitsharmatv. I have my unique link.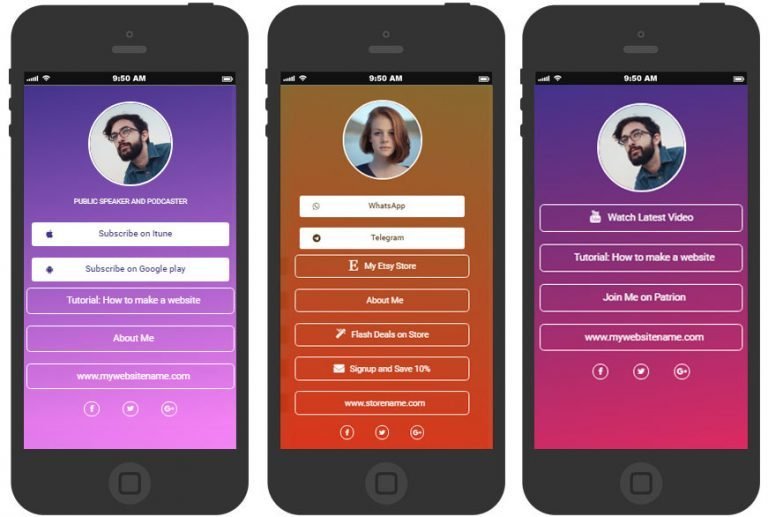 Now, what if you are not using WordPress?
Even if you are using any other platform like WIX or Squarespace. They both come with their own kind of page builder. All you have to do it create a new page and add different elements to it.
Now you may not be able to get rid of the common header and footer from the website but still, it's far better than paying some other service for a simple job.
If you have a WordPress website, I have created a bunch of templates inspired by these paid websites and you can download that too.
Use the Form below to download the free templates
You might need to confirm your Email ID to download the templates. I do not send spam email, I hate that too, So don't worry about that
If you make this kind of landing pages for your Instagram using these templates then do share a link to your Instagram bio in the comments below. I would love to see that.
And if you like this tutorial then do share it with your social world.