When everyone is trying to find a way to hack the Instagram algorithm. Let me show you 4 things to do as per the new Instagram algorithm that will help you grow you account in 2021.
[Updated the post on 12-02-2021]
So what's so special in 2021?
With all those old-school engagements, liking and commenting stuff there are few new things you can do with your Instagram account to stand out and make the most out of it.
So let's take a look at these new updates one by one.
1- Instagram SEO for images and videos
Yes, you heard it right, SEO for your images and videos on Instagram is now possible if you use it smartly.
Here is how?
To make Instagram more usable to visually challenged people, recently Instagram introduced a feature called "Alt Tag". This feature allows users to enter metadata about the images and videos they post on Instagram.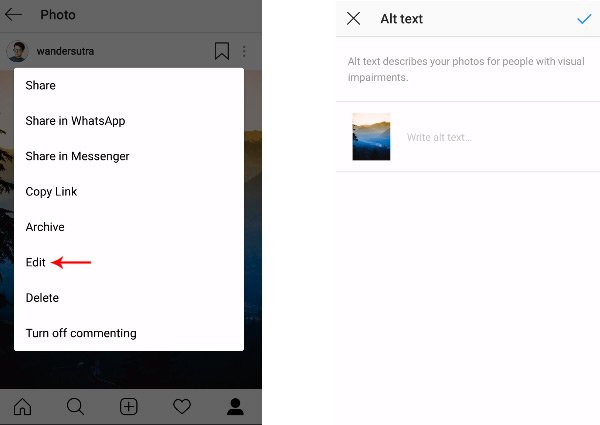 This metadata will help visually challenged people to recognize what is this image or video all about.
So how is it going to help you?
When you enter this metadata, You need act a little smart so that you do not just enter information to help a visually challenged person but you also helping Instagram to understand what this image is all about and who should see this.
With that, your images will stand a higher chance of getting on to the explore page, because Instagram now knows what is this image or video is all about and who must be interested in this type of image or video.
Here is an example.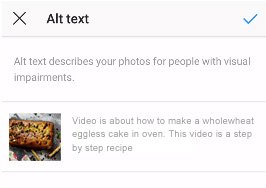 In this case we are editing "alt text" of a video which is about a recipe. You can enter alt text focusing on keywords like "recipe", "cake" , "Wholewheat" , "Eggless" because in this case we are uploading a cake recipe video.
Here is the point where you need to think smart and think according to your niche. As in this case we entered text as shown in the image
But make sure you do not Spam this. Your text should help a visually challenged person at the first place.
2- Do not ignore IGTV.
If you are a content creator then you should not miss the power of IGTV. Have see the explore page recently?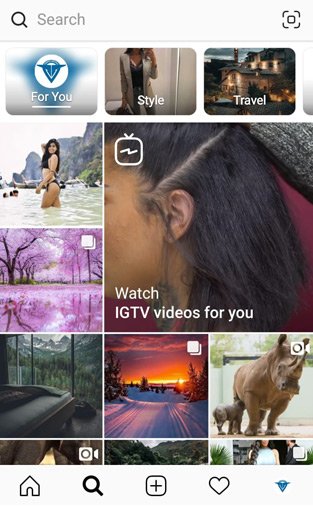 Did you noticed something special these days? Yes you are right. Most of the time there is a big video from IGTV on the very top of explore page.
So what does this mean?
This is a clear indication that Instagram is promoting IGTV very aggressively and they want you to use it.Now I know lot of you will say, Its hard to manage both Youtube and IGTV because of its a different orientation platform. But here is the thing,
If you are on Youtube then just post that same content on IGTV. Don't think too much about it. Just do some basic editing to add some text and intro to make it look clickable. But just post your Youtube videos on IGTV as well.
It's better to post something instead of posting nothing and I am sure you will hit the explore page soon if your content is good.
3- Use LIVE video.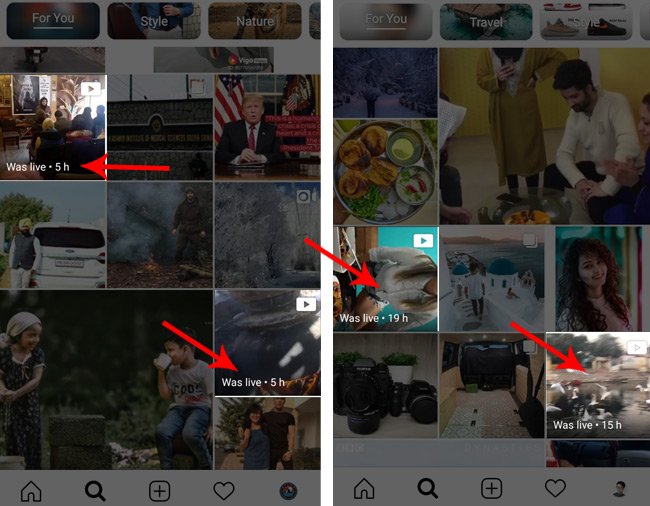 Earlier there used be a separate tab for the LIVE videos. But now they are showing them along with the other videos.
So what does that mean for you?
Earlier with the old Instagram layout, you need to goto "LIVE" tab to see any LIVE video but now Instagram wants you to see these LIVE videos. So now they have removed that "LIVE" video tab and now you see LIVE video on explore place which are related to your interest.
So now try to create LIVE videos as much as possible and you will have a great chance of getting on to the explore page.
4- Grow with REELS in 2021
In 2020, with the recent Ban on Tik-Tok in various countries. Instagram quickly jumped on the opportunity and created their own version of Tik-Tok – short music videos to fill the gap for the people who wish to grow on Instagram but love to create content on Tik-Tok.
Most of the Tik-Tok video creators also grow their Instagram accounts by just posting Tik-Tok videos on their Instagram feels.
But now they have a dedicated section to create videos like Tik-Tok and still grow their Instagram account.
And the best part is Instagram is also pushing REEL videos very hard on the explore page. So there is a lot of room to grow.